Garden Window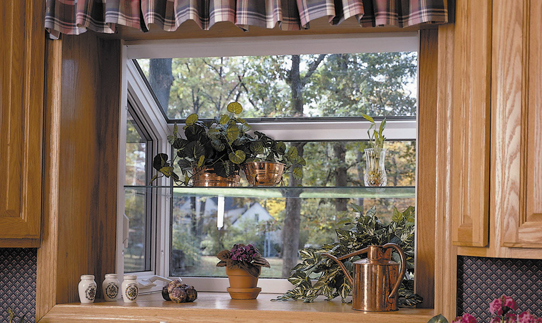 Our Garden Window projects approximately 18" from the exterior wall.
Features and options include:
Top-sloped tempered insulating glass panel.

Externally glazed trapezoid side vents with heavy-duty roto-operator hardware with dual - point locking.

Center-fixed window with integral weep system.

Flexible bulb gaskets around all fixed and operating sash perimeters.

Heavy-duty screens.

Tempered glass shelf up to 50" wide and wire shelf over 50"wide in Garden Window only
Bow Window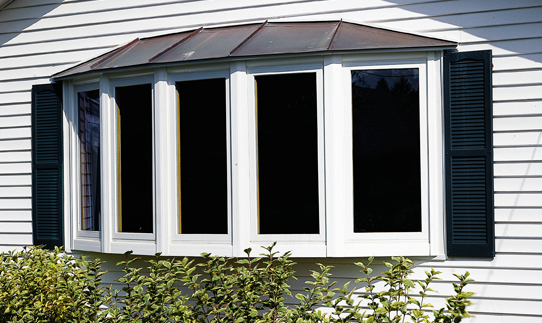 Our bays and bows can be fully customized to match your home décor.
Features and options include:
A width range of 49" to 144"

Any of our stylish grid options (or none at all)

10-degree, 30-degree or 45-degree bay windows

Four-lite or five-lite bow windows

Center and end vents available in picture window, double-hung or casement in the combination of your choosing

Customized jamb widths